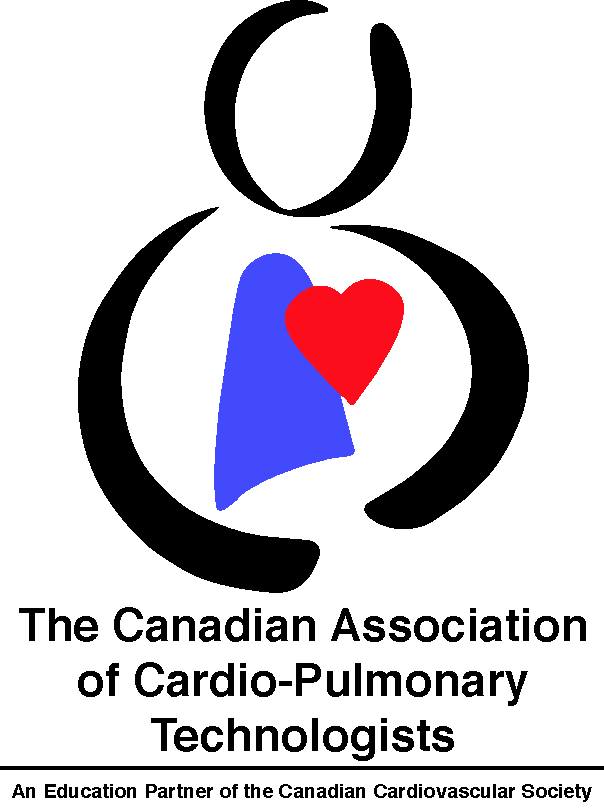 Welcome to The Canadian Association of Cardio-Pulmonary Technologists.
The Canadian Association of Cardio-Pulmonary Technologists membership is composed of technologists employed in the Heart Catheterization Laboratories and/or Pulmonary Function Laboratories. The Registered Technologist works closely with the physician in order to provide information relevant to the patient's diagnosis, prognosis, and surgical risk. The Registered Technologist requires specialized skills in order to perform the diagnostic and therapeutic procedures used for the investigation and treatment of pulmonary and cardiovascular disorders. He/she must have extensive knowledge of instrumentation and techniques, and furthermore, must be able to elicit active cooperation from the individual patient during these procedures.
The CACPT is committed to maintaining the highest standards possible for all Registered Cardio-Pulmonary Technologists. The CACPT Bylaws, Standards of Conduct and Annual National Registry Examinations are designed to establish and maintain these high professional standards
SPIROMETRY
CERTIFICATION
The September 28, 2020 sitting of the Spirometry Certification exam has been postponed.
Please stay tuned for the new date.
Please note
The 5th PFT Symposium
has been 
Postponed
We look forward to welcoming you in
September 2021
Cardiac Cath Lab
Pulmonary Function Lab
2019 PFT Symposium Presentations
2018 PFT Symposium Presentations