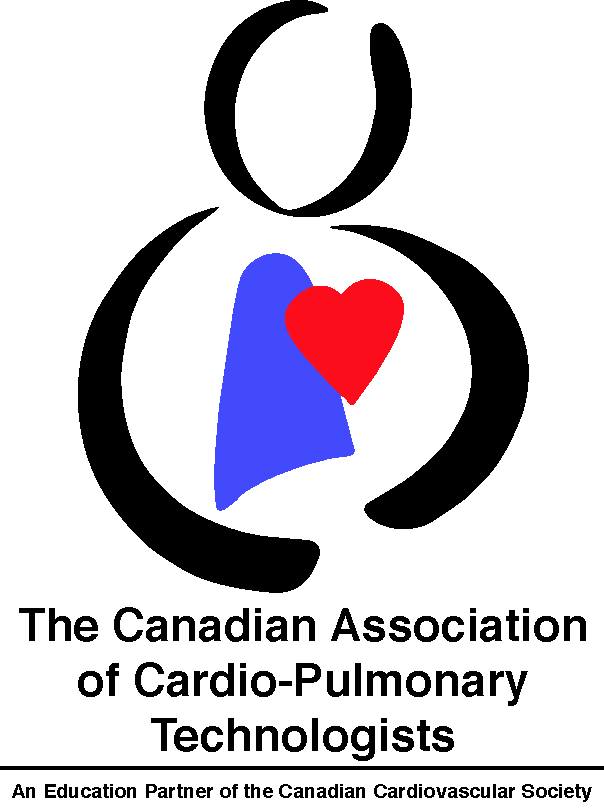 Welcome to The Canadian Association of Cardio-Pulmonary Technologists.
The Canadian Association of Cardio-Pulmonary Technologists membership is composed of technologists employed in the Heart Catheterization Laboratories and/or Pulmonary Function Laboratories. The Registered Technologist works closely with the physician in order to provide information relevant to the patient's diagnosis, prognosis, and surgical risk. The Registered Technologist requires specialized skills in order to perform the diagnostic and therapeutic procedures used for the investigation and treatment of pulmonary and cardiovascular disorders. He/she must have extensive knowledge of instrumentation and techniques, and furthermore, must be able to elicit active cooperation from the individual patient during these procedures.
The CACPT is committed to maintaining the highest standards possible for all Registered Cardio-Pulmonary Technologists. The CACPT Bylaws, Standards of Conduct and Annual National Registry Examinations are designed to establish and maintain these high professional standards.
Canadian PFT Symposium Webinar Series
Brought to you by the Canadian Association of Cardio-Pulmonary Technologists (CACPT) & Novus Medical Inc.
We are continuing the webinar series with presentations on Spirometry Interpretations (Allan Coates) and Lab Accreditation (Carl Mottram). Dates and registration information will be provided shortly. Please also stay tuned for details about accessing the past webinars on Spirometry, Lung Volumes and Diffusion.
The ABC's of Spirometry Interpretation Webinar
May 26, 2021 5:00pm – 6:30pm EST
The cost of this webinar is $25.00. This Group Learning program has been certified by the College of Family Physicians of Canada and the Ontario Chapter for up to 3 Mainpro+ credits. It has also been approved by the CSRT for 1.5 credits, and the CACPT for educational credits as per their criteria.
Presented by Dr. Allan Coates, MDCM, B.Eng.,
Dr. Allan Coates was a Pediatric Respirologist as well as the Medical Director of the Pulmonary Function Lab, Division of Respiratory Medicine, at the Hospital for Sick Children for many years.
Learning Objectives:
• Recognize the role of spirometry as an important objective measurement of lung function
• Identify the criteria for acceptability and repeatability according to ATS/ERS Standardization of Spirometry 2019 Guideline Update
• Correctly interpret spirometry cases applying a spirometry interpretation guide to patient scenarios commonly seen in practice
SPIROMETRY CERTIFICATION
Spirometry Certification Examination: September 11, 2021
Application Deadline: July 11, 2021
NATIONAL REGISTRY EXAMINATION
The National Registry Examination for Cardiovascular Technology will proceed as scheduled on June 5, 2021.
The National Registry Examination for Pulmonary Technology will be postponed to Sept 11, 2021 across Canada due to COVID 19 restrictions in Ontario.
Cardiac Cath Lab
Pulmonary Function Lab
2019 PFT Symposium Presentations
2018 PFT Symposium Presentations